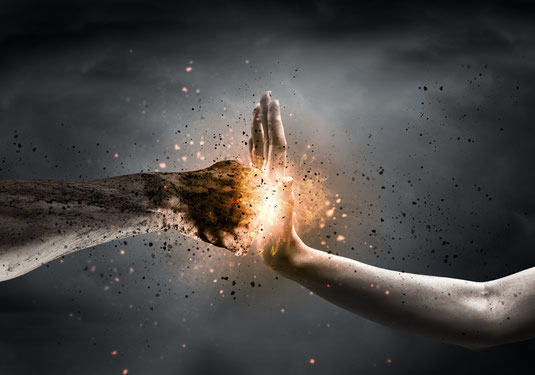 There are plenty of opportunities for legitimate businesses and freelancers in the UK, and although costs to starting up legitimate businesses are lower than ever before, there are always those who prefer to engage with illegitimate schemes to get money. 
It can happen to the best of us, but when an opportunity presents itself that seems too good to be true, it probably is. Pyramid/Ponzi  schemes still exist and through legal loopholes can guise themselves as legitimate.
You may be approached by well meaning individuals/ friends or family perhaps, who might engage with you asking you to become a business partner in a scheme that involves recruiting more business partners. There is a very fine line between a pyramid scheme and a multi-level marketing scheme, but in the eyes of the law at least, an MLM scheme is not illegal, but the engagement may not be as lucrative as you had once hoped. In addition perhaps getting friends and family to engage with the scheme, whether it's buying products from you, or recruiting them into the same scheme for your profit, could be considered dubious as well. 
Earlier this year 'OneCoin' a get rich quick scheme that claimed they were a crypto currency that rivalled Bitcoin faced collapse after asking investors for £28,000 up front and recruiting friends and family in the deal. More recently Initiative Q, have set the media alight with questions as to whether this is also a pyramid scheme to be weary of, writing from both sides of the fence, with the Financial Times saying 'The crypto market is in many ways a classic pyramid scheme'. At the moment getting involved is free for early adopters, and are apparently data sensitive, so what's the harm? Bitcoin after all was free for early adopters. Giving something value for values sake has been going on since we swapped our gold coins for nickel alternatives, but at least there was an institution and country behind it. 
Then you have the classic London scammers. With the internet being integral to most UK businesses today, we have, perhaps foolishly, begun to trust UK businesses we find online. Thinking that our banks and legislation protect us from companies that do not honour their contracts, and what we buy online we will receive.
But don't cut corners and always check a companies record on Trust Pilot, and Scam Adviser, and review companies on Trust Pilot in order to give accurate representation with who you are dealing with as well as spreading the word for companies that you rate well. When dealing with a new company, try and use credit cards rather than debit cards, and PayPal where possible so that you have another intermediary to deal with fraudulent cases. 
Industry group UK Finance have claimed that £145m is stolen through conning people to send money to another account, coined 'Authorised Push Payment' scams, or 'APP' scams. Of these the most prevalent of these scams are  "Purchase scams", in which people are duped into paying for products or services that do not exist, were the most prevalent form of APP fraud reported earlier in 2018.
One of these cases is of the rogue print house that has been costing people thousands in both time and money. This is a print house that is constantly changing it's trading name and location, but had set up a company on companies house. 'The Paperback Printer', 'The Softback Printer, 'The Hardback Printer', 'Ink Paper'  and many more claiming to be based in London and asking for an upfront deposit. Operating for years without much consequence, and many different names and websites, the duo seem to continue on while companies house happily keep them as a registrar, and SMEs continue to be duped by the 'company'. 
At the moment even banks that claim to give you greater protection when online, mostly only go so far as to refund you when you use your credit card. For bank transfers the most they do is to send an email to to fraudsters bank, but that is the extent of it, so it is well worth investing in using a scheme like PayPal for extra protection. 
Luckily, PSR are developing a plan to help protect and reimburse victims of fraud in the new year and make dealing with suppliers and contractors safer for SMEs and the public.