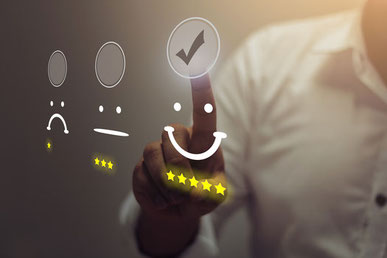 It is always better to speak to a friendly person in your own town when it comes to customer service. Whether it is by phone, email or otherwise. But budget or time constraints, especially for a new, growing or small business, might make this impossible.
If the customer service is impaired in any way, leading to waiting times, or a rushed service we can probably all agree that an automated service is still a good step up from this.    
In retail, automated check out leads to less pressure on staff when there are many customers, so their efforts can be focused on helping customers make purchasing decisions and deal with stock.
As customers we are very impatient online, and when sending a message to a company on a website, we wait on average between 5-15 seconds before searching elsewhere. 
Enter the world of chatbots. You may have experienced it before, on a facebook page, a website, or an app. A little box at the bottom of the screen with an automated chatbot asking if you want any help. 
A small business can get a chatbot by setting up a FAQ Q&A for the chatbot to automatically answer the questions that just keep coming up and wasting time for the business owner. 
The benefits are:
The chatbot is available 24/7, no need to eat sleep and is never in a bad mood. 
The chatbot is quick to answer the customer when asked.
If the chatbot can't answer a question and the question comes through to the employee, you can always update the Q&A to include the question. 
Another way to handle customer queries is by making your online questions push through to your phone like a regular text message. You can always answer the quick and easy question even when you are on the go. 
These are the reactive ways to deal with customer experience, but what about the proactive?
Make sure your website is set up to send automatic cart abandonment emails. Maybe pop a discount code to draw them back. 
Automate content marketing on social media. Once you are set up with things to say, why not push them out with the old favourites like Hootsuite or Latergram. You don't need someone physically doing the work.
One day we will have a good enough AI system to handle every need as a small business for our customer, online and in store. But until then what we do have available for us keeps getting better and more advanced. If you know have experience of new technologies that really help the customer journey, get in touch!