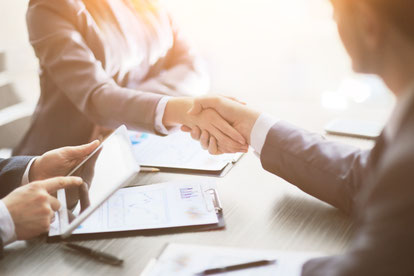 When approaching banking as a fresh entrepreneur, some entrepreneurs need to consider finding a bank that will meet, or help them meet their business lending needs, in order to jumpstart their business or manage cash flow. UK Banks have been promising a greater investment into SME lending in the next year, with NatWest investing an extra £1Bn to the UK SME market in 2019 and The British Business Bank aiming to invest £150m for lending to UK small businesses through Funding Circle.
For keeping accounts and managing existing finances, as a sole trader you can use your own bank accounts for business banking, as long as you keep a good record of your income and expenses for reporting. Sometimes it's worth having a second personal account that can deal with strictly business transactions, making accounting a little easier when it comes to reporting and taxes. However if you have set up a limited company it is a requirement to have a dedicated bank account for your business that is separate from your personal one, as a business is legally a separate entity.
Also please be advised as a sole trader, your savings will be automatically protected by the government up to £85k per person. For limited companies the protection is not as clear. Smaller companies with a turnover of under £6.5m, are more likely to be covered but it is not guaranteed, so good business insurance should be considered.
Be wary that if you have a business account, many banks take a monthly fee even in the UK, and charge to deposit cheques. So it's worthwhile to make sure the full terms and conditions of opening an account are understood before opening the account. Some banks even aggressively charge per transaction!  Many banks also offer a free trial of about 18 months, which is worth considering if you keep an eye on them. HSBC for example offers completely free banking for 18 months on their business current accounts, and then a further £5.50 a month for 12 months and up to £3k per month deposit (after which you will be charged 0.5% of the deposit). After this 30 month period, you are charged on almost everything you do with your bank including standing orders, cash machine withdrawals, BACS, cheques, branch cash out and ever bill payments. So it might be worth considering making sure you regularly switch accounts if it's possible as most UK banks are similar in their offering. Some of our entrepreneurs believe it is possible to discuss the charges with your bank and try and wave them when agreeing to the terms. If this has worked for you, we would love your comments on which banks have been forthcoming.
One way to minimise the costs of business banking is by investing in cashback credit cards when possible. Amex is one of the most popular examples, although it can be a pain since there are a significant number of places that will not accept the card. Barclays also offers a business credit card which is more widely accepted, but income must be over £10,000 to get started, and there is an annual fee.