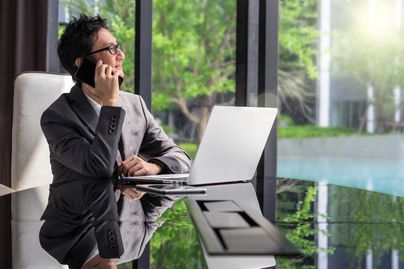 Entrepreneurship is risky. Most entrepreneurs when they start out, are told time and time again that most business fail in the first 3 years. They are told it takes most of your waking hours to create a business, non stop motivation and a bit of insanity. Many entrepreneurs consider the option of getting involved in a trialled and true method of entrepreneurship, that is less risky, and with a clear plan and proved demand - sales cycle.
There are many benefits to franchising. It can help to have a team behind you that has experience when things aren't going well. You also have something substantial to show the bank/ investor if you need some help with the financing. You may have other benefits as well, including training, ready to go designs, existing suppliers, a customer base, a marketing strategy and so on. But the upfront investment and regular fees do add up, and if you are not an experienced entrepreneur you might end up trapped in a company you don't like and can't change when the reason you became an entrepreneur was freedom. Additionally you must have any changes, innovations, campaigns approved which can lead to bureaucracy issues, and the inability to change quickly and effectively with your market.
The British Franchise Association contributes 15m to the UK economy. Franchises include big well known brands like McDonalds, Nandos,  Costa, Autosmart, CeX, Fitness Space, Max Tools, Riverford Organic Farmers to lesser known franchises that can be found using a franchise directory.
If for example you were interested in buying a McDonalds franchise, the cost is £110k, along with some rigorous checks, but don't expect that to be the whole investment, check with the franchisee on how much liquid capital you need, and try and get an overview of any other potential costs including stock, other licenses, monthly fees, rent, etc. See another franchisees balance sheet to see what they needed over the first few years. Also make sure you get on with the franchise owners as you will be likely be dealing with them closely for a considerable time.
In a way a franchise is a shortcut, if you are accepted into a good franchise team. There are plans available and research that is accurate and available. Getting finance is easier, and you have support with a vested interest in your success. However as much as you are vetted by your franchise, you must vet the franchise as well. Try and speak with other members of the franchise if you can, go into the store, look at reviews and most of all, be aware that just because it might be a shortcut, does not by any means, mean that it will be a smooth or easy road ahead.