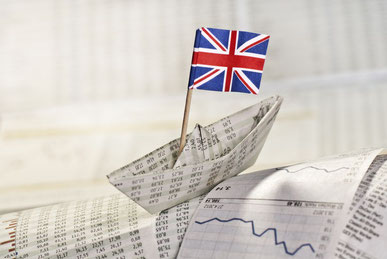 Entrepreneurs contribute to the economy, create jobs and create value for the UK community. So what can the UK government do for us?
If your an entrepreneur from outside of the UK, we as an economy want you to come and create opportunities here.
Armed with your knowledge of your home country, and how they do things, you are in an ideal situation for bringing new and potentially profitable markets that don't otherwise exist.
We want your ideas, your products and your services available here too.
Why stay set up in the UK?
The UK has one of the lowest corporation tax rates in the G20
You can register a company within 48 hours
The labour force is the second largest in the Europe
The UK government offers support to start-ups and entrepreneurs
The Department for International Trade's (DIT) Global Entrepreneur Programme (GEP) helps overseas entrepreneurs and early stage technology businesses or start-ups that want to relocate their business to the UK. 
If you are 
An overseas based entrepreneur or technology business
Looking to establish your global business headquarters in the UK
You are free to apply. 
Support is free and includes:
Help to develop business plans
Assistance with relocating to the UK
Providing introductions to investors
Guidance on how to grow internationally
Mentoring from experienced entrepreneurs
Continued help once located in the UK
The Visa
If you are an entrepreneur with a business that is potentially high growth, with at least £50k from an reliable organisation, you may apply for an entrepreneurial visa.
Funds and Accelerators
As an entrepreneur coming to London, or a London based entrepreneur, you should be aware of Funds and Accelerators for Entrepreneurs.  Get funding, advice, real mentoring and space if you fit the requirements/spec of the various funds, accelerators around London.
One example is Wayra.
Wayra UK gives direct funding, acceleration and pre-acceleration services to selected start-ups, such as:
Co-working space
Connectivity services
Mentoring
Access to Wayra UK's network and knowhow, training in entrepreneurship and business skills.
Since its launch in 2012, Wayra UK start-ups have raised over $110 million in third-party investment.
Wayra UK works alongside local and regional partners to reinvigorate entrepreneurial ecosystems, energise local economies and democratise entrepreneurship.
Another example is Deep Science Ventures, which is backed by the well respected Wellcome Trust. It brings together multidisciplinary groups of scientists and engineers twice a year and supports them in starting highly innovative science companies.
They select candidates for the programme pre-team, pre-idea and provide 6 months of funding (around £110,000 per team) as well as access to a stream of key insights into potential opportunities, tailored content, frequent contact hours and desk space.
They have well over 1,000 applicants each year for their programmes, which take place both in-person in London and globally online.