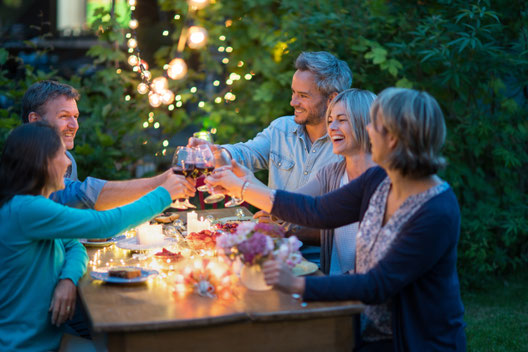 Raising funding can be a particularly challenging feat when starting a new business. Ventures may go through several rounds of funding as their business grows and develops. Ahmed El Ashry spoke with FoodTech company 'Feast It' Co-Founder, Digby Vollrath on their funding journey and what entrepreneurs can expect when raising funds.
Feast It picks the best possible suppliers to go on an easy to access online platform, allowing users to find catering for events ranging from weddings and parties to a 40,000 person festival. Their aim is to take the hassle of catering away leaving one less thing for event organisers to worry about.
The founders of Feast It go through a round of funding every year, the first being January 2017, the second in March 2018 and finally February 2019.
Here are 10 experiences they learned while raising funding.
1.     Each round took almost 6 months to complete, the first 3 months being the most hectic, and the second half mainly focused on negotiations. 
2.     There are 3 main categories of investors that approach. Serial investors, investors who are passionate about food/drink, and people in between the two.
3.     LinkedIn is a great way to approach investors. 
4.     It's important to keep frequent communication. Feast It meet with investors weekly-monthly. 
5.     It's important to have a good relationship with investors. Luckily Feast It founders are not burdened with time consuming investors that impose a lot of constraints, which can be detrimental. 
6.     In the case of Feast It, the product was built before acquiring capital thanks to the digital design agency they worked for. This helped when acquiring initial funding. But it was also lucky they had connections in many different industries. 
7.     Investors can invest anywhere from £5k to £750k. As the company grew, by the third round, the lowest investment was £50k. 
8.     Sometimes getting an investor that will bring more guidance to a start-up is a useful reason to target them, but also bringing on investors that bring clients can be enormously useful.
9.     Some investors will push you in the direction of their own experience. A few investors have worked with multiple startups so they have knowledge in a range of fields, but some investors focus on their own experience only and try to tailor decision-making accordingly. In cases where their decision is wrong, entrepreneurs have to explain to the investors carefully why they would like to keep with their own vision/strategy.
10.  They raised funding through 28 investors. There were 5-6 investors by the end of the first round, 15 by the end of the second round, and 28 by the end of the third.
In general, fundraising is very time-consuming. A rule of thumb is usually between 18-24 months between each round.  It also depends on whether you need to target rapid growth or profitability (e.g. for rapid growth, you may need funding quite sooner than usual). For Feast It's next funding round, they expect it may be up to 3 years before looking at further funding due to Brexit (to wait for the country to become more stable).