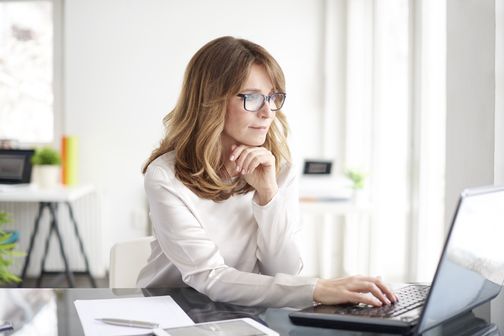 As a business, you've come up with an innovative way to make money. It could be that you're working on cutting edge technology. Or perhaps you simply saw a better
way of doing things and altered existing business models in your sector to better suit the needs of customers, or you have changed an existing process to improve the
end product in some way.
The good news is that if you're registered as a limited or public limited company and did any of the above, it's highly likely that you're eligible to claim back cash from the
UK Tax Authority (HMRC) on money that you spent developing your business, including staff, contractors, software, and other costs.
Under this Research & Development (R&D) Tax Credit scheme, businesses are permitted to claim back a proportion of their expenses - up to £33.33 in every £100 spent - for innovating and developing their product/service (check this R&D FAQ for more information on how it works).
You are eligible even if you failed to achieve your project goals. This is great because it's often difficult to predict the outcome of R&D activity.
But hold on, we know there's no such thing as free lunch, so let's take a step back to better understand how you can claim back money and why.
The UK government first issued guidelines on R&D Tax Credits for Small and Medium sized companies (SMEs) in 2000, a scheme intended to encourage innovation and boost the economy. The government understood that SMEs needed help to grow and develop their business, as testing new ideas or researching better ways of doing things isn't always cheap!
Claims can be made in any industry, from administration and support services, to IT or software development, manufacturing, construction and finance.
The government is actually so supportive of the scheme that the amount it has given back to businesses has actually gone up each year since it began - a massive £3.5 billion was claimed in R&D tax credits by innovative UK businesses according to the latest annual stats, and there's no sign of it slowing.
Although initially the relief was restricted to small and medium-sized businesses, it has since been expanded to include larger corporations too, in a scheme called RDEC (Research and Development Expenditure Credit).
Whilst there's a lot to understanding the scheme, thankfully there is help at hand. Claimer has developed an online R&D claim software solution that simplifies the process of checking your eligibility and making a claim.
And like most other reputable tax relief consultancies, Claimer works on a success- only basis, so you don't need to worry
Ben Adams is an R&D tax credit director and tax specialist at Claimer, an R&D tax credit specialist agency