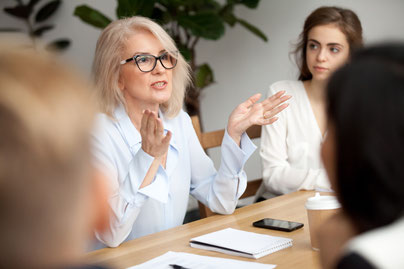 For fast-growing start-ups, there comes a point when management team structures and responsibilities need to change. But where should they start and what do they need to consider?
There comes a point in any growing business when old ways of doing things are holding the business back.  There is an urgent need to do things differently and lines of responsibility at management level may need to be re-drawn. This isn't just a matter of issuing individuals with new, measurable priorities, however. Some managers may need help to realise what they should stop doing in order to make space for their new priorities.
Some steps to be considered when building a strong management team follow:
Is your management team fit for the future?
The business owner should start by taking an honest look at how things are being done currently and be realistic about whether the people managing core functions such as HR, IT and finance have the right set of skills and knowledge.
In the early days, it is quite normal for start-ups to be led by just one or two individuals, who divvy up management responsibilities between them and somehow manage to fit them in around their day-to-day activities. This is not sustainable however, and those who founded the business must recognise this and map out a strategy for letting go.
Refresh your vision 
At the outset, most entrepreneurs have a clear view of where they would like the business to be in the next three to five years' time, and they are more than happy to put the hours in as it grows.
In order to keep growing however, business owners quickly realise they must build a team of people around them, with the right talents and skills to drive sales and profitability in the future. This is a key moment in the development of the business, and it will need a clear strategic vision and plan to guide its future growth.
It is also important to realise that nothing will happen unless the existing leaders of the business do things differently or do different things. Their commitment to making changes will determine whether the new strategy for growth is achieved.
Re-drawing the lines
Over time, it is not unusual for business owners and their key lieutenants to assume more and more management responsibilities as the business grows in size.
Before re-drawing the lines of responsibility, they should take a step back and assess the strengths, motivations and even aspirations of all existing managers. The aim must be to make the best use of their talents and motivations and not weigh them down with low value tasks.  When re-drawing lines of responsibility, this assessment should be taken into account, as well as ensuring they are aligned with any new strategic objectives. It is likely that there will be some tasks that existing managers need to keep doing, some they need to start doing and others that they need to stop doing. 
Once agreed, each person's new priorities need to be set out as clear, actionable objectives with measurable outcomes.  The management team as a whole will also need to ensure that all aspects of the strategy are covered, with clear ownership and no gaps or duplication.
Be clear about what to stop doing
Crucially, decisions will need to be taken about how to manage all the things that existing managers need to stop doing, in order to make space for their new priorities.  These activities may need to be delegated, reorganised or re-engineered.  For example, if the business owner is keen to free up management time for other activities, it may be necessary to outsource key functions such as payroll administration, recruitment or training to external experts. Ultimately, defining what managers should no longer be doing is just as important as defining any new responsibilities.
By Ed Hussey, director of people solutions at accountancy firm, Menzies LLP.