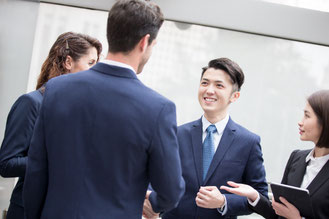 Raising Partners sits between the business owner and investor to make fundraising easy.
In just two years the consultancy, which is run by Helena Murphy and Duncan Di Biase, has raised over £25.6 million. Raising business finance can be hugely confusing – there is so much bad advice and so many unscrupulous companies blocking access to growth finance. Securing investment is positioned as something anyone can do but, in reality, it is highly strategic.
We spoke to Helena about how she helps entrepreneurs, start-ups and established businesses to raise equity. Here she gives us an example of an SME they worked with to secure funding:
Live & Loud
Live & Loud is an entertainment booking service for venues and artists. We worked with them to raise investment finance on the crowdfunding platform Crowdcube.
Company value:  £8.1m pre-money valuation.
Team:
Mick Newton - CEO and co-founder: music business veteran with experience in the management of Grammy Award winning artists, including Steve Winwood and Bros, major record companies and live agents.
Ben Newton – COO and co-founder: fifteen years' experience with grassroots events, emerging and established talent, brand engagement and a background in tour management / A&R.
Nick Gatfield – Director: former Sony Music Chairman and CEO; EMI President North America and UK. Twenty-five years' experience at the highest level within the music industry.
Peter Bond – Director: co-founder and CEO Bond Aviation. Track record of building successful new businesses within aviation and hospitality (founder investor in Soho House).
Requirements: Minimum £500k investment – would overfund to £2m.
A sneak peak at the raise process…
Investor content
1/ To start with we worked with Live & Loud on their pitch deck. A good pitch deck is an essential tool when approaching investors but we find many entrepreneurs fall down on this in terms of quality. Decks have to be well designed and outline the depth of information investors need and expect. If you're looking for inspiration, we have a number of examples of good pitch decks on our blog.
We also developed a video and Live & Loud's investment proposition. This is essentially the core package that we use for investors and has to be engaging andinspiring. The work we do at this stage, and the content we develop is also informed by anticipating the sorts of questions  funders are likely to ask. It is better to present the answer before an investor has a chance to ask the question – this is especially the case when it comes to any potential business risks.
2/ Crowdfunding campaign
We then worked with Live & Loud to create, launch and market their campaign on Crowdcube, which you can see here: https://www.crowdcube.com/companies/live-loud/pitches/qYMnXq. The process of crowdfunding has long been known to have benefits for brands, way beyond just a means to raise equity investment. Foundational to these benefits is the very public nature of crowdfunding and the fact that it democratises investment for potential and current customers. Aside from funding goals, crowd funding has additional commercial clout as investor customers and stakeholders then become even more deeply bought-into a brand.
3/ Investor introductions
Another key step in the funding process was to introduce the team  to lead investors. Networking is a key element of raising investment finance, and with seed-stage funding being particularly challenging to achieve at the moment, (according to fast-growth company data provider Beauhurst, deal numbers are down by 17% from the previous quarter*, with smaller value deals taking the biggest hit) it is more important than ever. It's always tempting to go to the investors who you have raised with before but in this climate, they may very well have their riskier seed-stage investments sewn up.
Results so far...
Live & Loud have now hit their Crowdcube target and we will continue to work with them to secure a further £1.5m from institutional investors.
To find out more about Raising Partners, please visit: www.raisingpartners.com